Mobile Manager App Quick Guide
Having trouble doing what you want to in our new mobile app? Look no further than the sections below! Still having issues? Don't hesitate to reach out to support at 888.734.0384 or support@clearpathgps.com.
Vehicles near each other are put into a cluster group for ease of navigation. To zoom in, either tap on the cluster to zoom in one level at a time, or pinch and zoom until the desired view is achieved. Clustering can be turned off under the Map Layers icon.

To view route history, tap on a vehicle "bubble" on the map.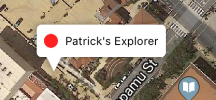 This will show history from today's date (or the date we last had activity if not today):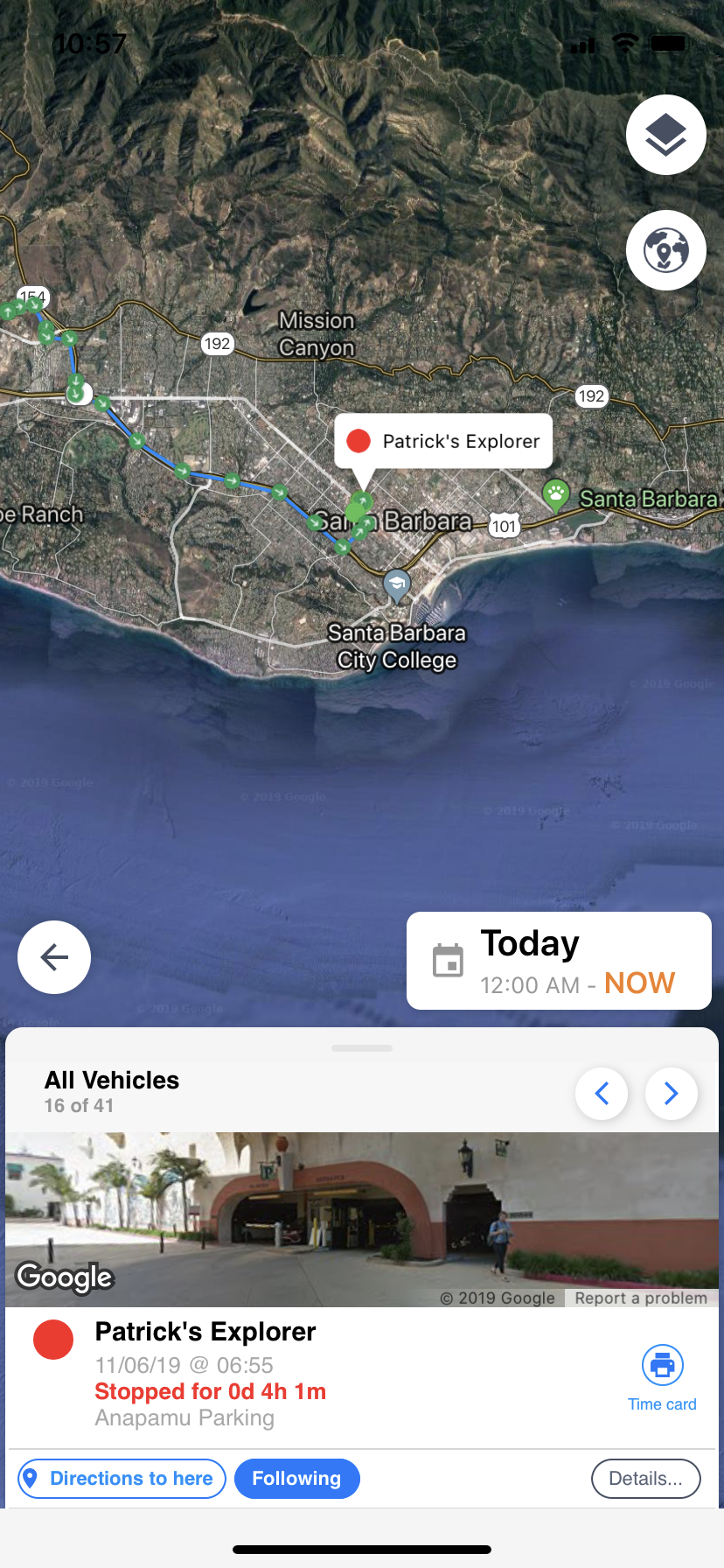 To change the range of time you are viewing the route for, tap on a vehicle bubble, then tap on the Time Selector box that says "Today 12:00 AM-NOW" above the vehicle card:

This brings you to a page with a choice of ranges. The last option is Custom. When tapped, the Custom box allows you to select the date and time range that you'd like to see.
To view a group of vehicles, select All Vehicles from the Viewing menu:

, then select Groups.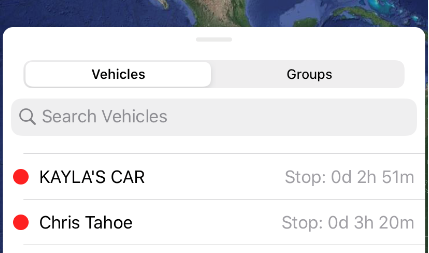 This will display the groups of vehicles you can see. Note: Users are only able to view Vehicles/Groups that they have the appropriate permissions to view. More on User Permissions here: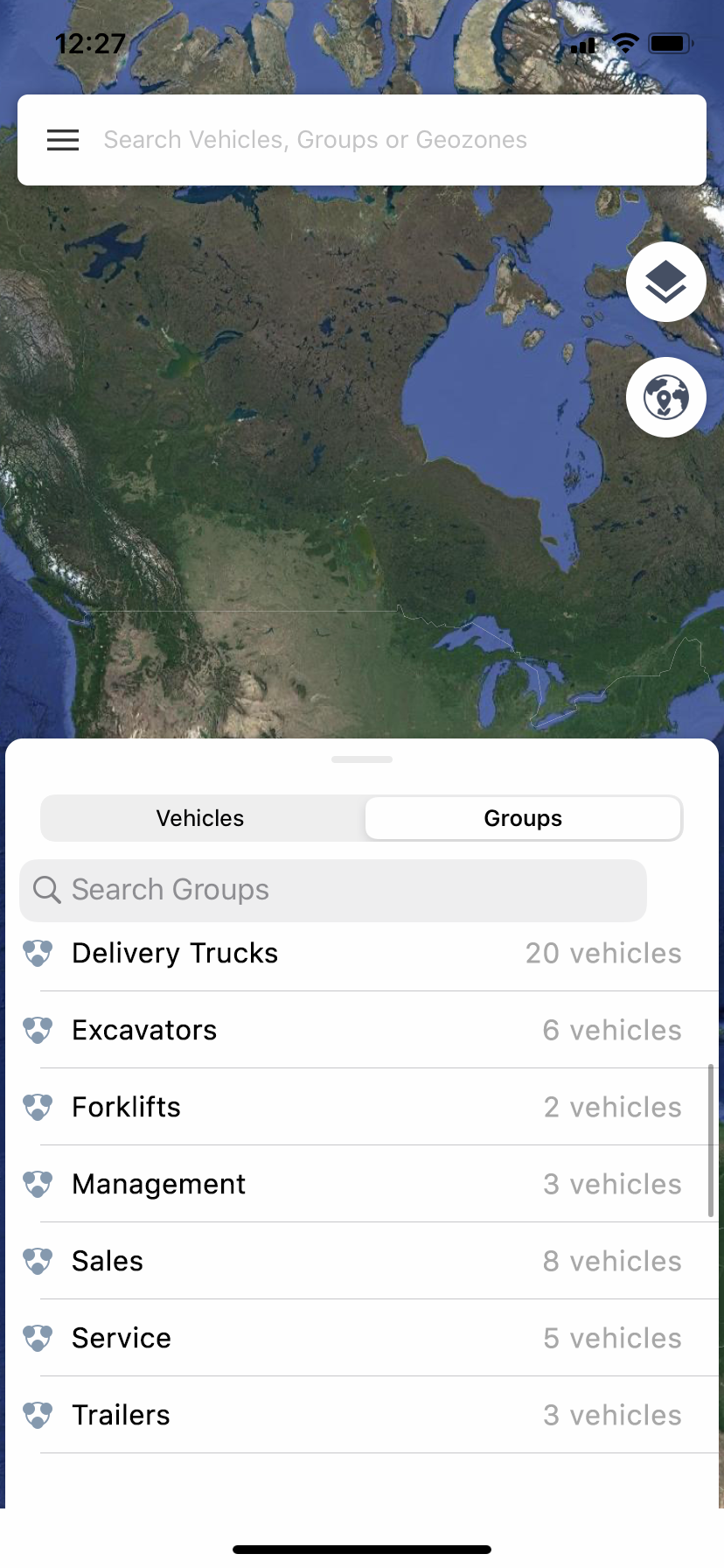 From the Layers Menu

, tap on the Path menu

to bring up a list of event types: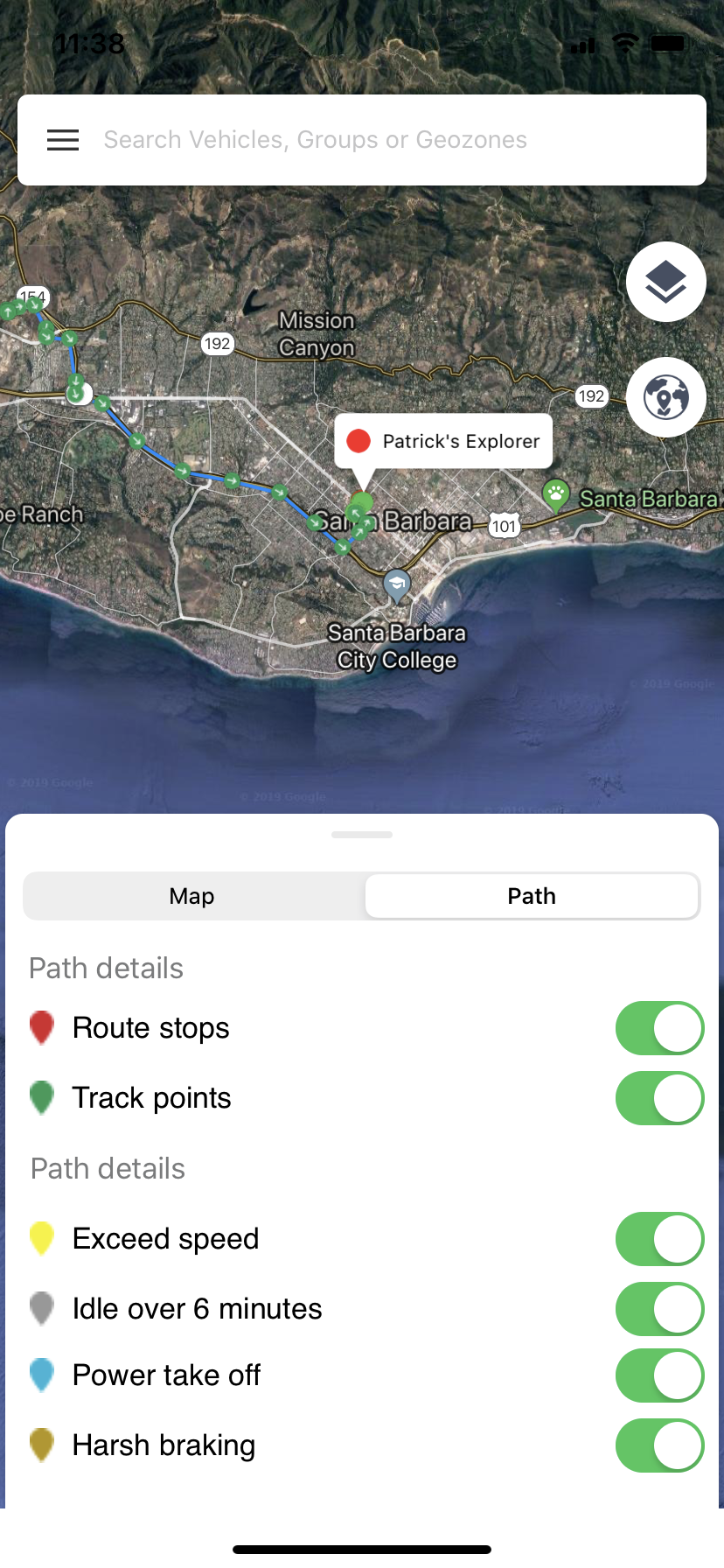 Toggle these event types on and off by tapping on the toggle buttons. This determines whether or not these event types show on a vehicle's route.
One of the new features in the mobile app is Global Searching. This allows you to search for anything from a vehicle, to a group, to a geozone. To use this feature, tap in the box on the map that says "Search Vehicles, Groups, or Geozones":

Each of the sub-menus (Vehicles, Groups, Geozones) have their own search bar to search within those areas as well.
To get to the Virtual Timecard Report, you must tap on a vehicle bubble. In the menu that appears, there is an icon in the bottom right that says

. Tap on this icon to bring up the report. Please note that the report will run for whichever time period is selected on the previous screen. (See: Changing Date and Time Range for Route, above).
To run a Virtual Timecard for a group of vehicles, first select the Group, and then click on the Time Card.
To view a Geozone Report, tap on the Geozone icon

from anywhere on the map to display the list of Geozones in your account: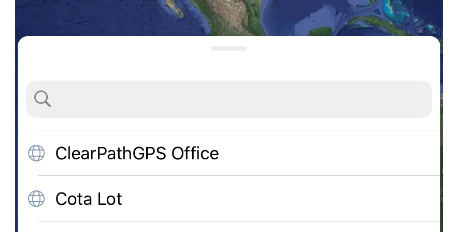 Tapping on the geozone will bring it up on the map. Slide the menu up from the bottom to view vehicle activity within that zone such as Arrivals, Departures, and Time Spent in the zone.
To change the date and time for the Geozone Report, tap on the Time Selector:

To log out of the app, tap on the

and click the Menu button that says 'Log out'