This feature is limited to PRO accounts only. If you're interested in learning more about our PRO feature set. Check out this page.
As of release 3.4.0 the map now includes information about the Closest Vehicle to a tracked asset, geozone, Google Map location, or specified address. The distance shown is as the crow flies and is not reflective of the exact mileage required to drive to the location.
There are four ways you can use this feature. See below for more additional details on each.
Select a vehicle on the map
Select a geozone 
By clicking a marked location on Google Maps (i.e. stores, gas stations, parking lots, etc)
By entering in specific address and creating a pin on the map (i.e. a jobsite address)
By selecting a tracked vehicle or piece of equipment a user will be immediately shown the next five other tracked assets with the closest proxmity.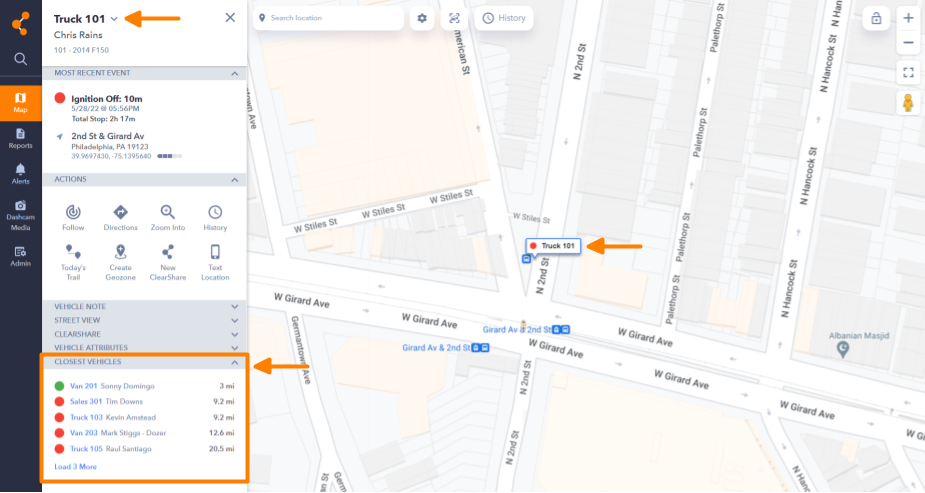 By selecting a geozone a user can see the closest tracked asset to this location. To do this, select a geozone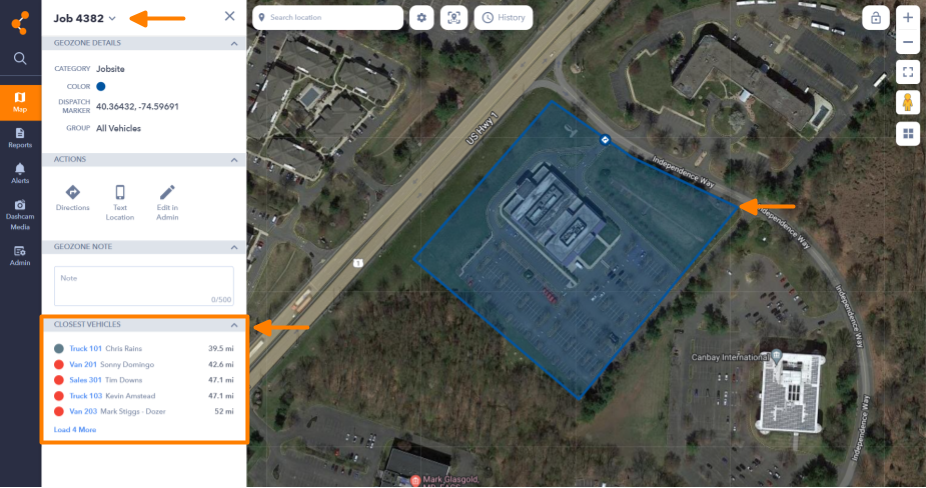 By selecting a location shown on the map a user can see the closest tracked assets to this location. To do this, click on one of the locations marked on Google Maps within the ClearPathGPS portal. These locations are geneally places like stores, gas stations, parking lots, restaurants, public landmarks, etc. 
In the example below the user has selected the "City Electric Supply Cherry Hill Location" and they can now see the closest vehicles to this location. Some example sof other location shtat could be selected in this example are Napa Auto Parts and Avalon Roofing.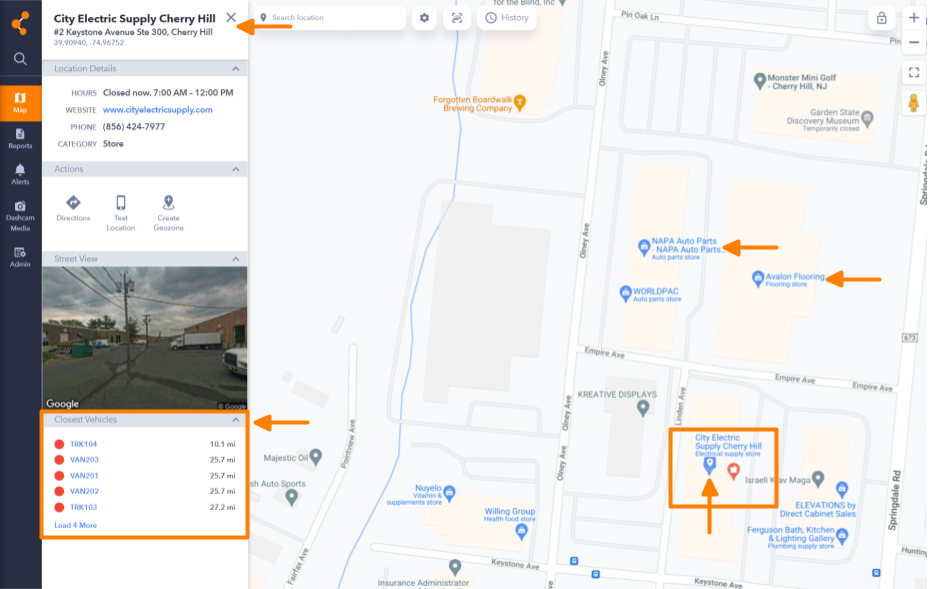 By entering an address into the search location box at the top of the map a user can quickly see which tracked assets are the closest to the specified address.