If you're looking for how to set up the WEX Fuel Cards Integration, please visit this page 
This feature is limited to PRO accounts only. If you're interested in learning more about our PRO feature set, check out this page.
If you're needing to share the location of a particular vehicle or asset that's tracked by ClearPathGPS with a client or individual outside of your organizaiton you can use ClearShare!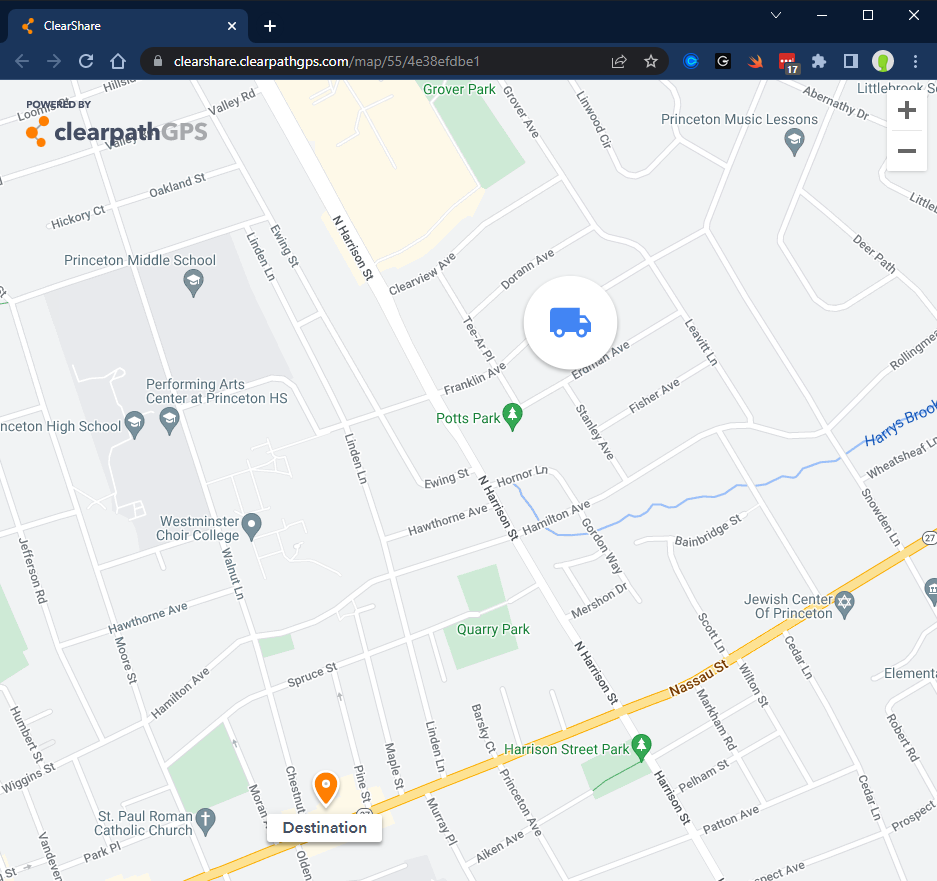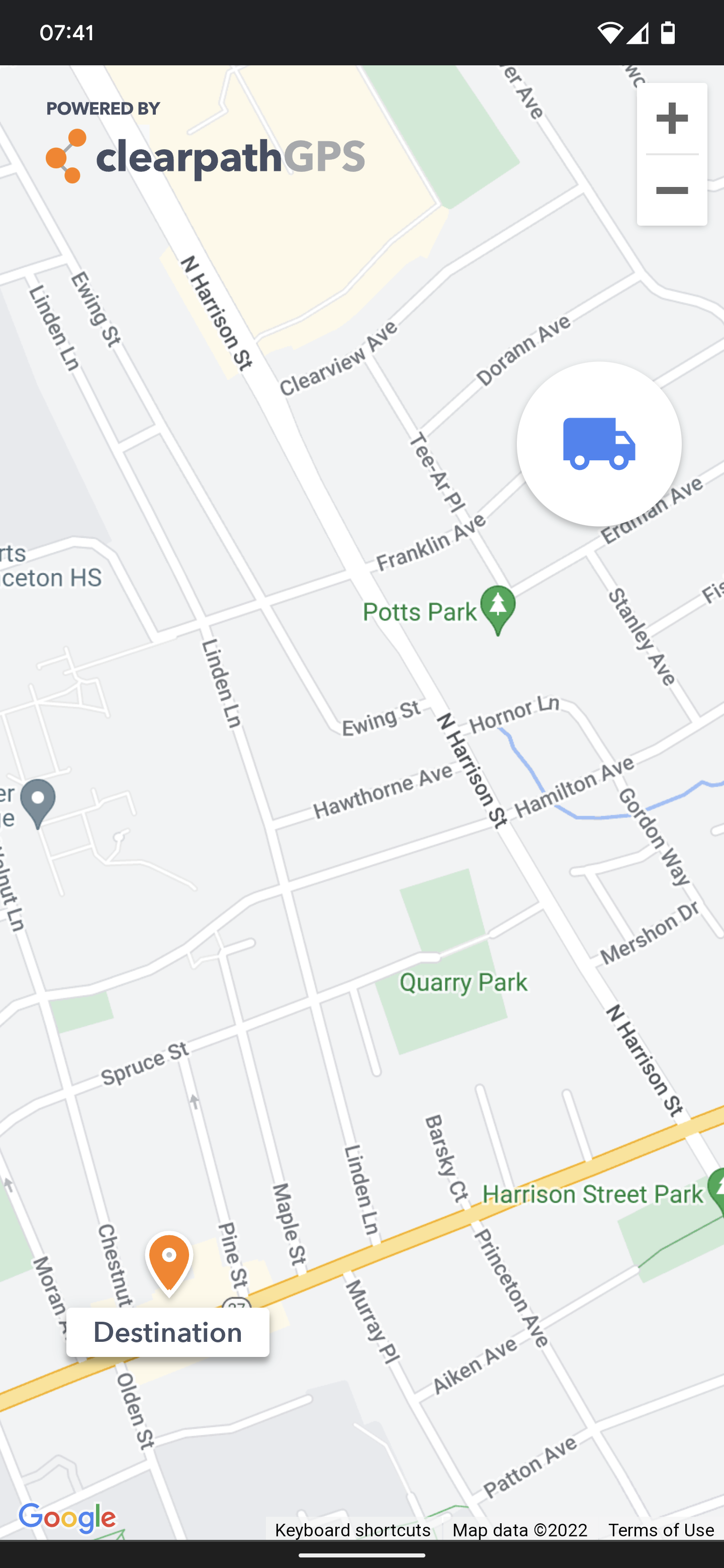 ClearShare is a way of sending an SMS text message or email that includes a web link to someone so that they can see live tracking updates for themselves. This feature is helpful for for showing customers or clients how close your driver or techinician may be to arriving on site. It's also useful to give temporary access to employees within your company that may not have a login to the account but need to know where a vehicle or asset is at currently.
To send a ClearShare link complete the following steps:
Navigate to the Map
Select the tracked asset that you want to share with someone.
Click the 'New ClearShare' button in the Actions section on the vehicle panel.
On the pop up window, give a unique name to the Link (you'll be able to use this to identify and manage active ClearShare links)

Next add the Destination of the Vehicle (this will be marked on the map for the viewer of the ClearShare)

Enter when the link should expire.

Choose whether to send it as an email or SMS text message and enter either the recipients email address or phone number.

You have the option to include a note in the ClearShare as well that the recipient will see.

Hit send and the recipient will now be able to see live tracking of the asset you've shared!
To see what active ClearShare links exist for a particular asset select one on the map navigate down to the "ClearShare" section.
Here you can see any active ClearShare links and when they expire you can also click the
to complete the following:
Launch ClearShare - This will open a new web page to show you the same page as the receiver of the ClearShare link
Copy Link - Copies the link to your clipboard for further sharing.
Expire Link - Ends the ClearShare, meaning the link will no longer allow someone to see the location of the asset.