The Vehicle Behavior Report is a useful report to better understand how safely your vehicles are being driven. It is available for Pro customers and is located under the Reports -> Safety Reports -> Vehicle Behavior.
The Report lists a Summary the following data for the date range selected:
Miles Traveled
# of Speeding events
# of Hard Braking Events
# of Excessive Acceleration Events
# of Hard Cornering Events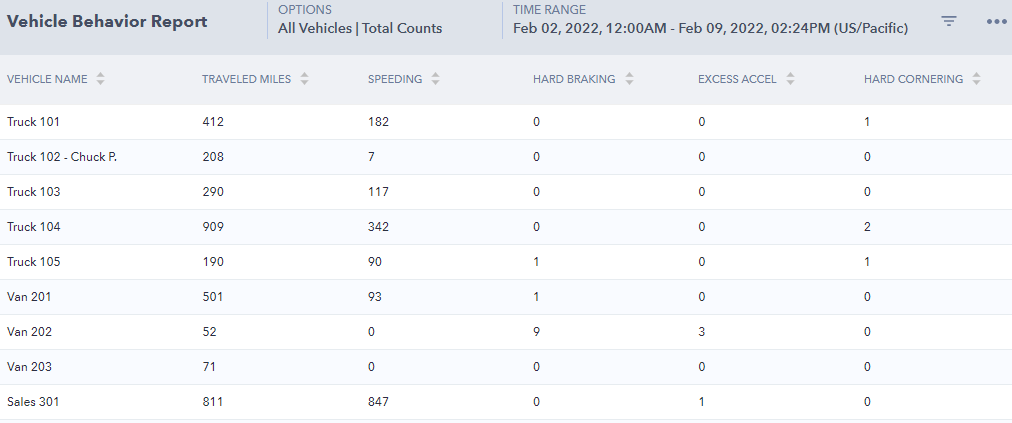 It is often helpful to see the numbers averaged as it is natural for vehicles driven more to have higher numbers of say, speeding events. The Vehicle Behavior Report -Per 100 Miles, averages the number of events over 100 miles. That is, 'If all my vehicles drove 100 miles, I would see this number of safety events reported, based on the data collected over the time range.'
For a breakdown of Pro vs. Standard Features, click here.