The features described in this article require the ClearPathGPS tracker to have been wired into the vehicle's PTO circuit(s), and are only available for Pro Users. If you need detailed installation guides based on your tracker type, please download the Installation Instructions Here, or contact ClearPathGPS support at support@clearpathgps.com
To run a report on PTO activity for a single vehicle, select Reports -> Vehicle Detail: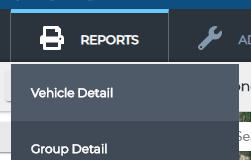 ---
To run a report on PTO activity for a group of vehicles, select Reports -> Group Detail: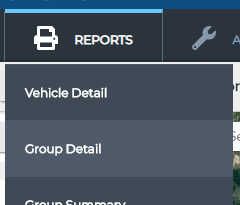 ---
Select the report: Event Detail -Propack > Ignition/Arrival/Departure/PTO

The report will show all tracking data for the the selected vehicle(s) except "Moving" events. (You can also select, Event Detail-Propack > PTO if you wish to see just the PTO events)
---
Example Report: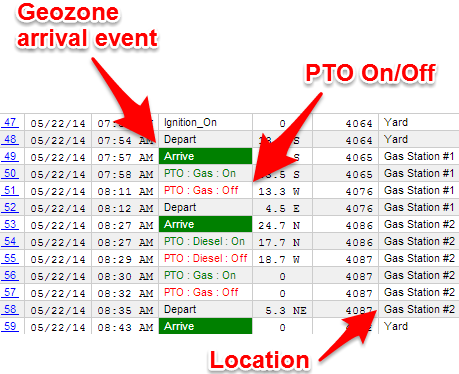 If you would like to change the Label of the PTO events, for example 'Pump On/Off' can be changed to 'Winch/Lift Gate/Diesel/etc.' On/Off, please email: support@clearpathgps.com and we will make the change in your account.
If you would like a Summary of your PTO hours by Input, select the Digital Input Detail Report. PTO is generally wired to Input #2.