SmartWitness KP2 Installation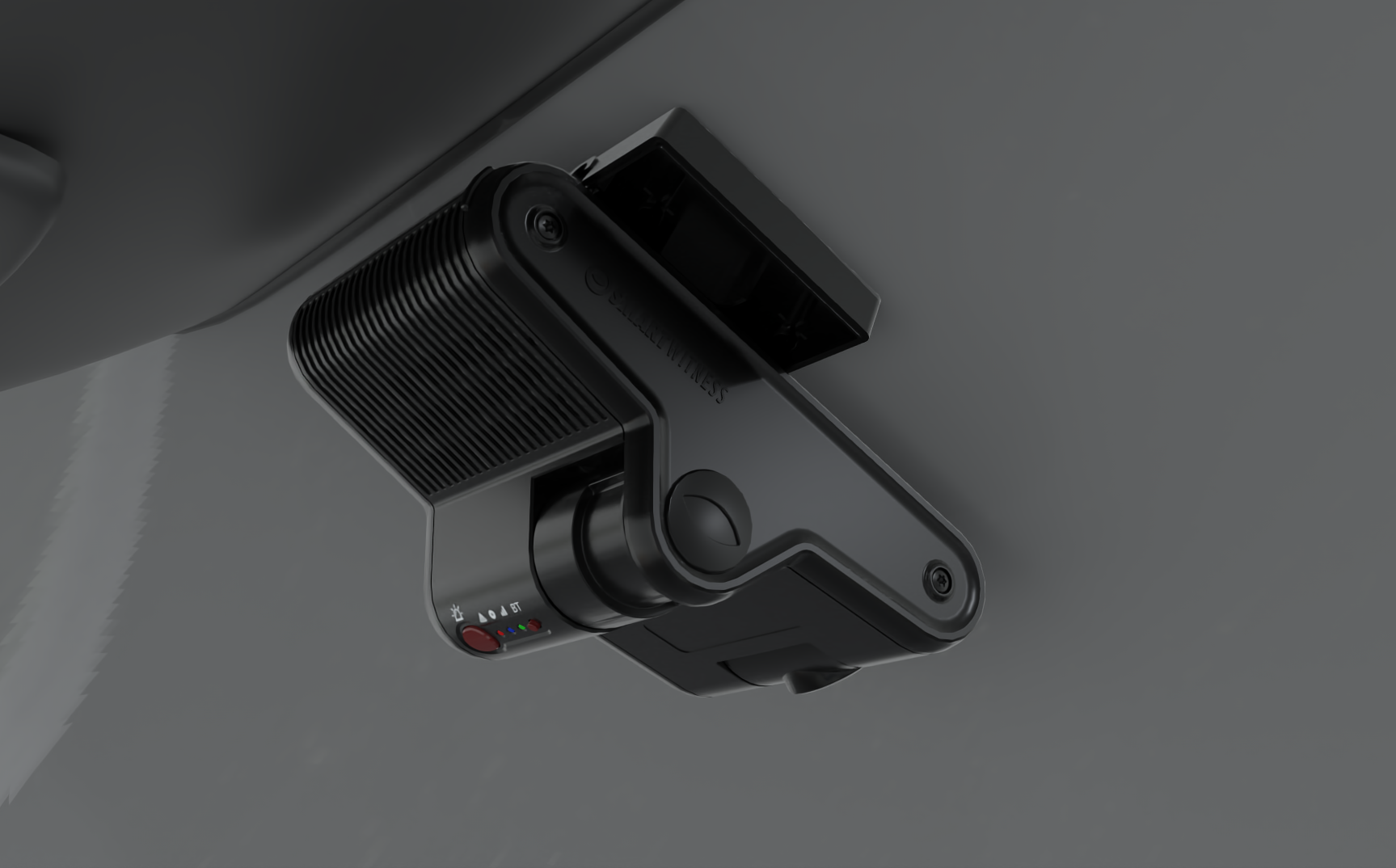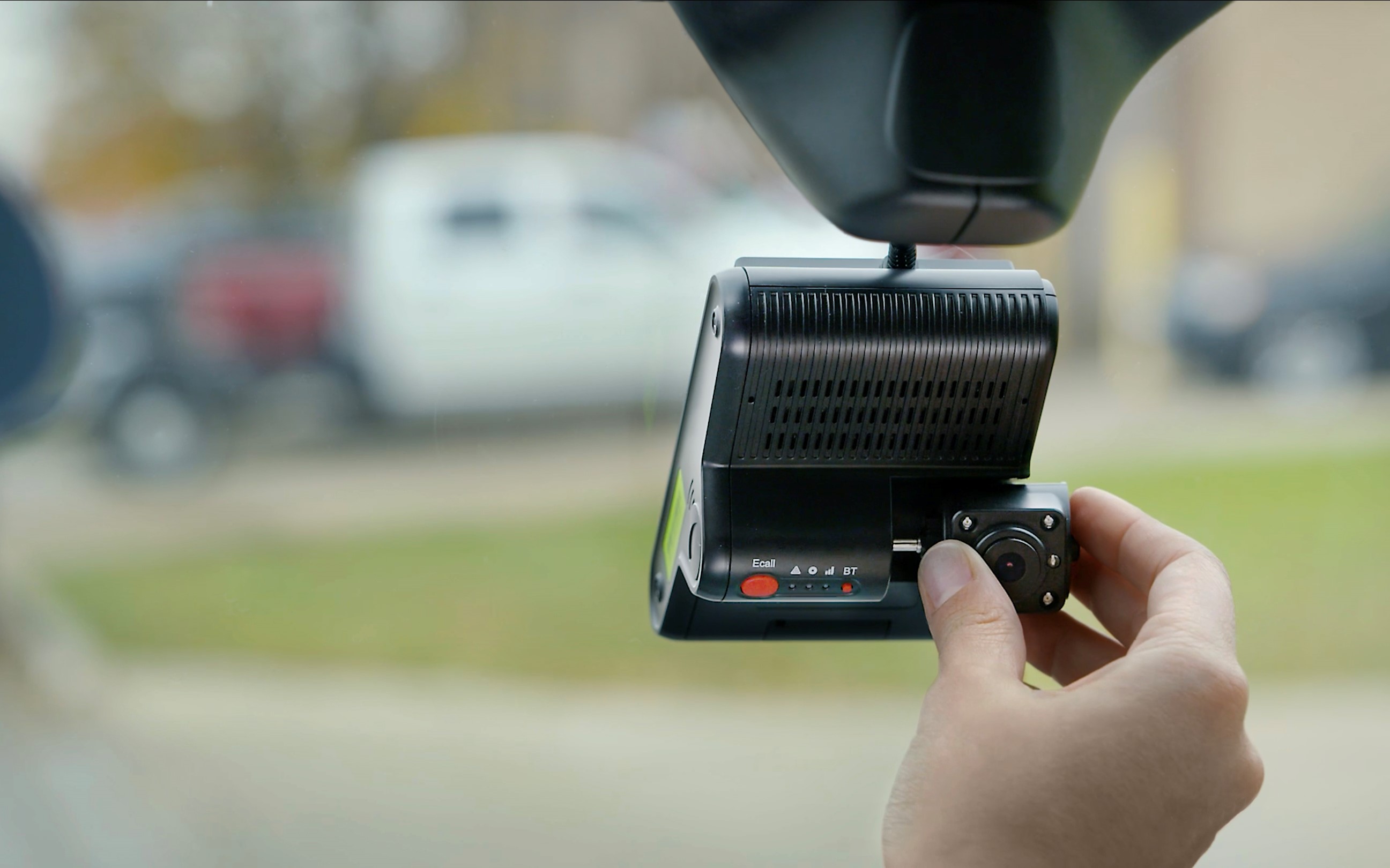 All dashcams are shipped fully activated and are mounted directly to the windshield.
The best location for the dashcam is below the rear view mirror in a centered position.
It is important to spend time considering exactly where to mount the dascham.

Additionally, be sure to note down either the IMEI or Serial Number of your dashcam as you'll need this in the Configuring and Assigning step.
To complete the installation of your dashcam you will need the following items (all of which come standard in any SmarWitnes KP2 Dashcam order):
A. SmartWitness KP2 Dashcam
B. 3M Adhesive Tape
C. Alchohol Pads
D. Adhesive Cable Clips
E. Torque Wrench
F. Dashcam Power Cable (either OBDII connector, JBUS connector or barewire adapter for hardwiring)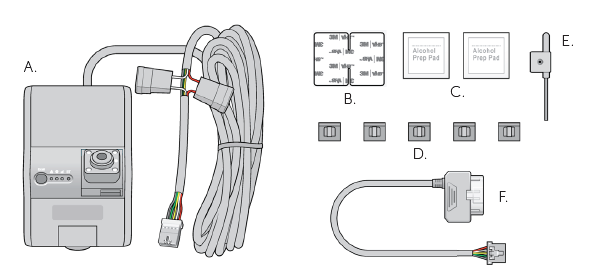 In addition to the above, you may also need some of the following additional/optional cables depending on your vehicle and how you're choosing to install the dashcam:
OBD Bracket/Bypass Y Cable
OBD Basic Y Cable


Step 1 - Use the alcohol wipes to clean the area you will mount the dashcam. Allow time to dry. To determine compliant device placement, check local regulations.
Step 2 - If not already attached to the dashcam, remove one side of the 3M adhesive tape and attach to the mounting bracket of the dashcam. Press evenly to ensure the mounting bracket's adhesive is flush against the glass. Hold to window for 30 seconds
Step 3 - Remove adhesive and apply cable clips to windshield. Slide the power cable into clips.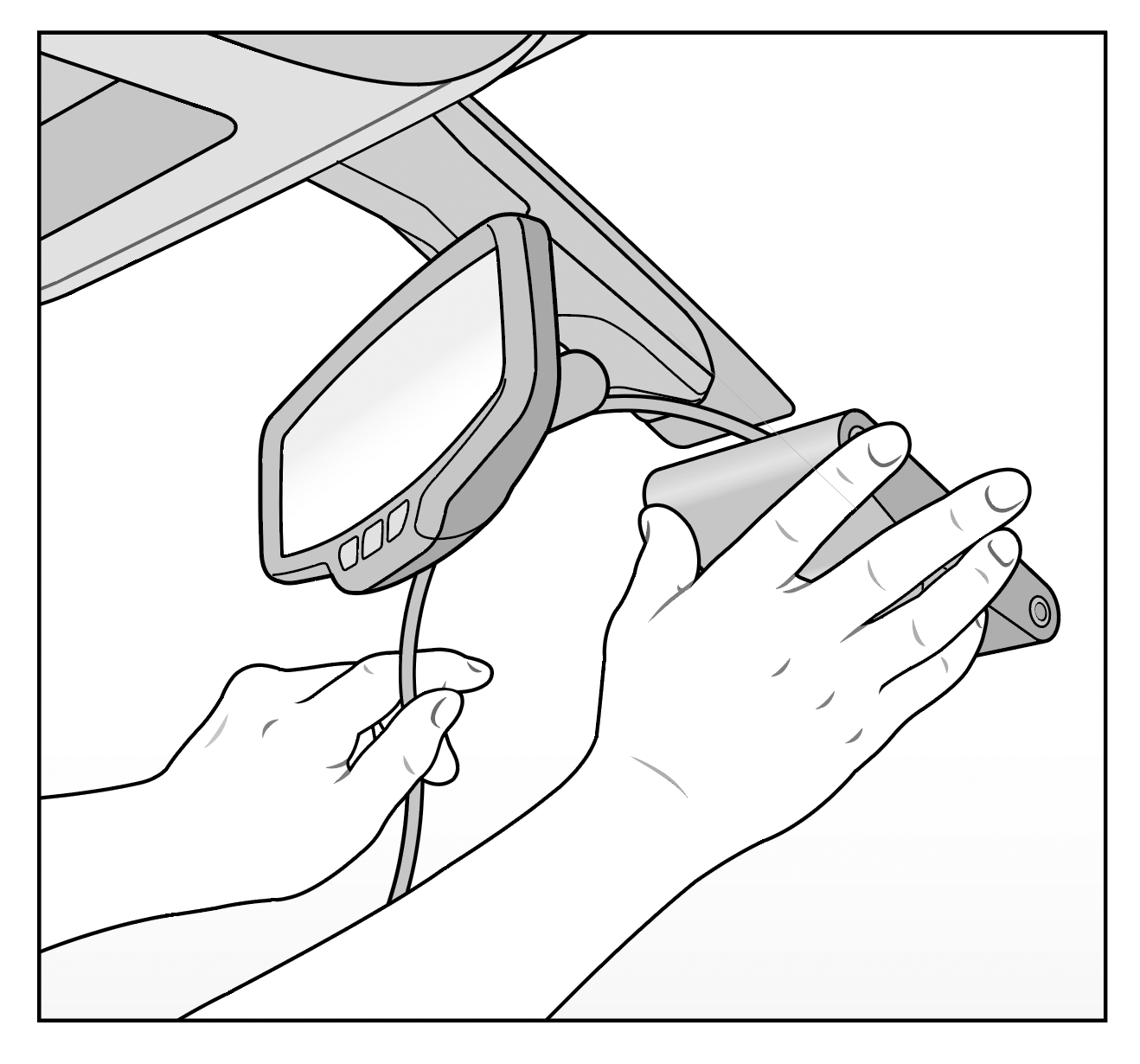 Step 4 - Tuck cable behind weather stripping, and push stripping in to secure it.
Step 5 - At the end of the power cable (A), connect the terminal to the smaller end of the adapter cable (F).
Step 6 - Plug the end of the OBDII adapter cable into your vehicle's OBDII port.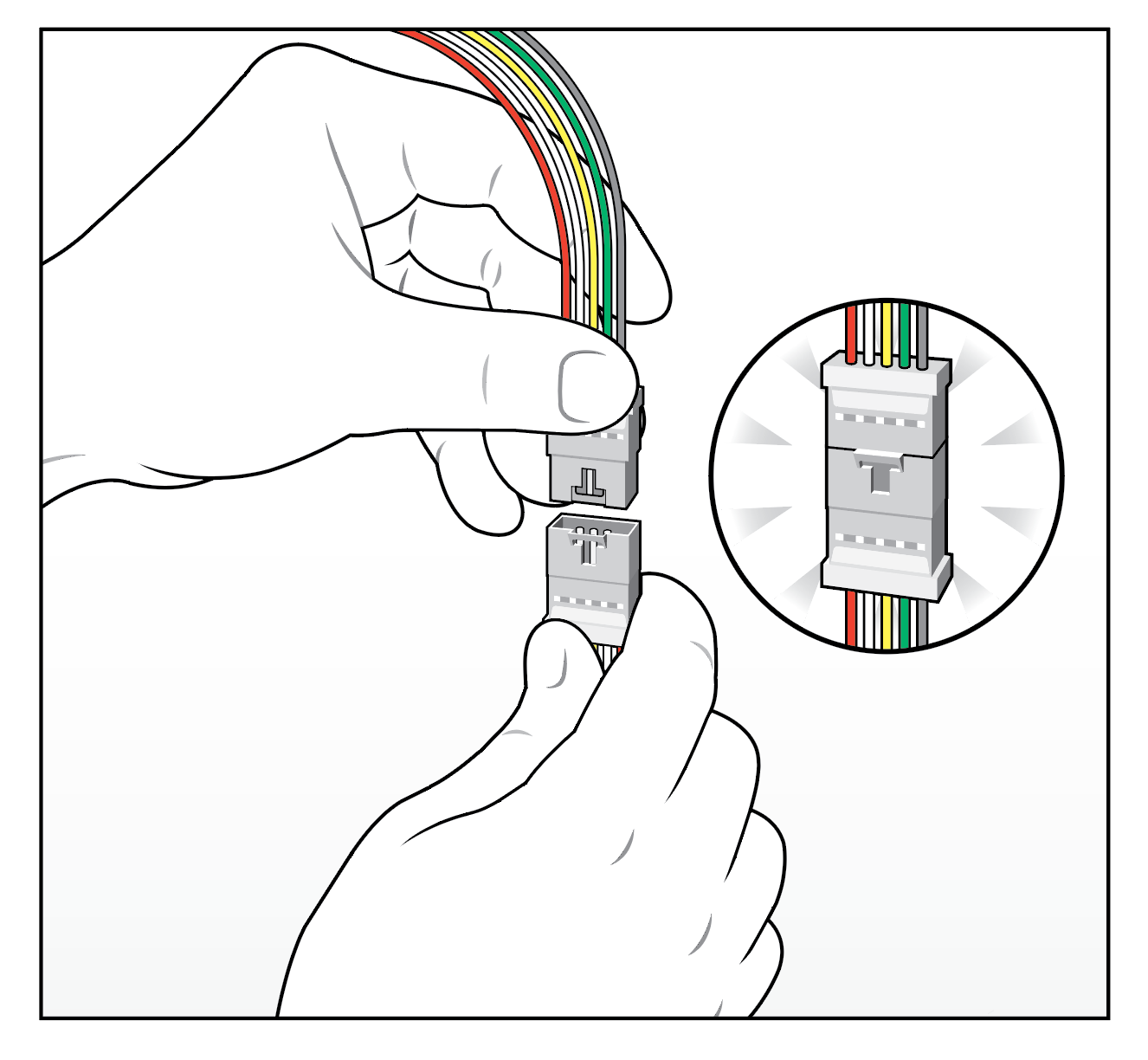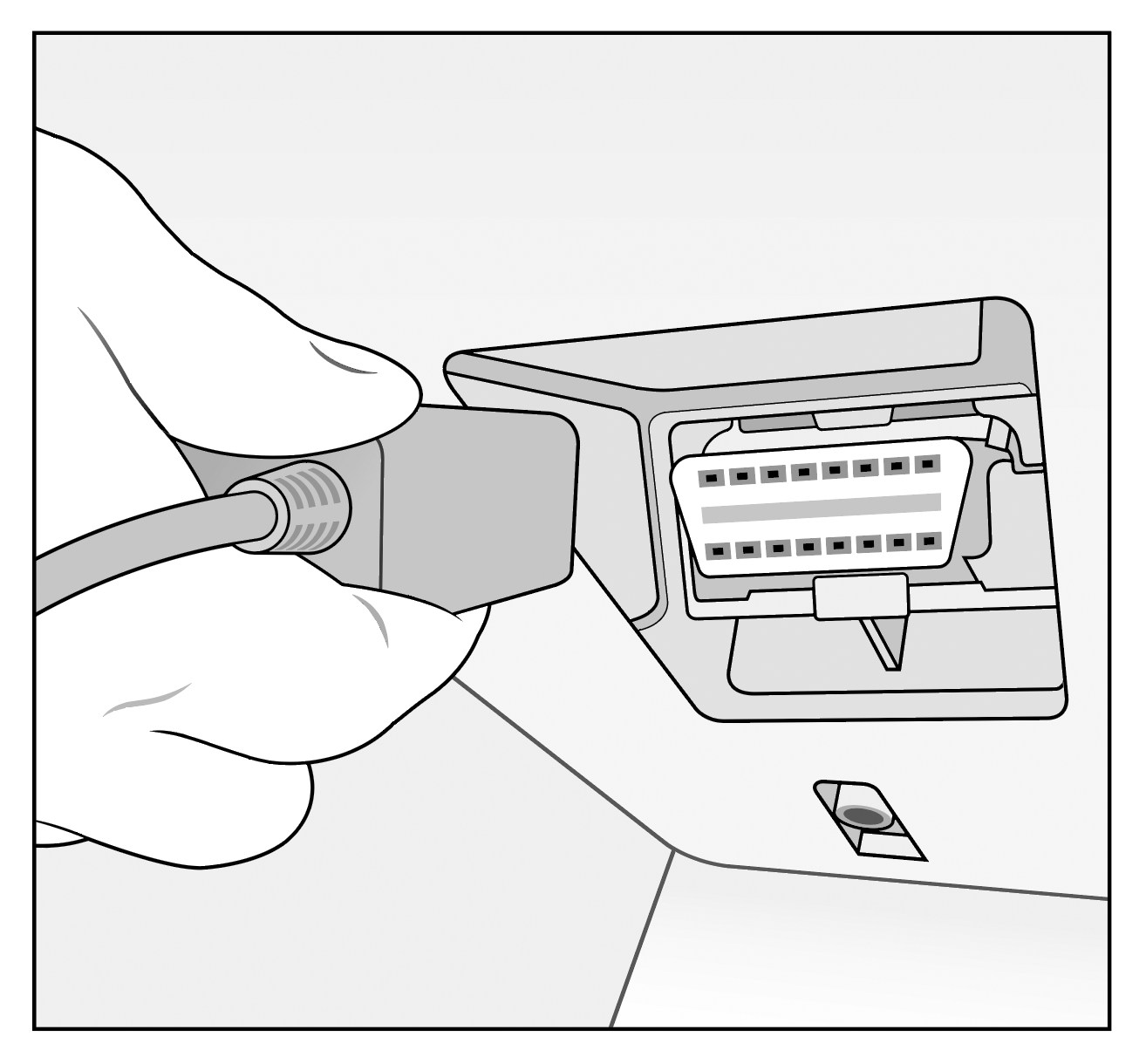 Step 7 - Turn on your vehicle. Check that both blue and green lights remain on after 5 minutes. If not, an error occurred.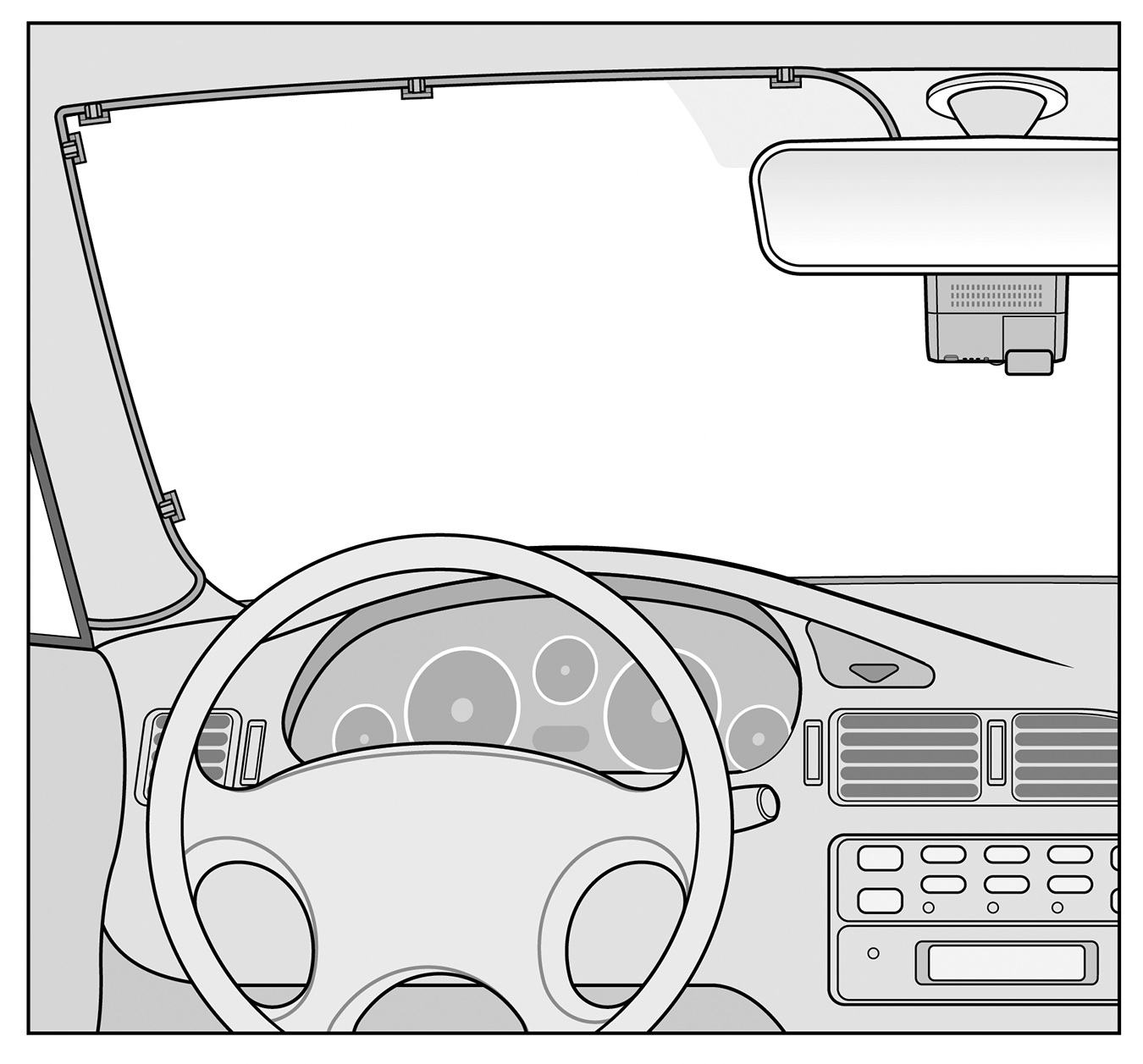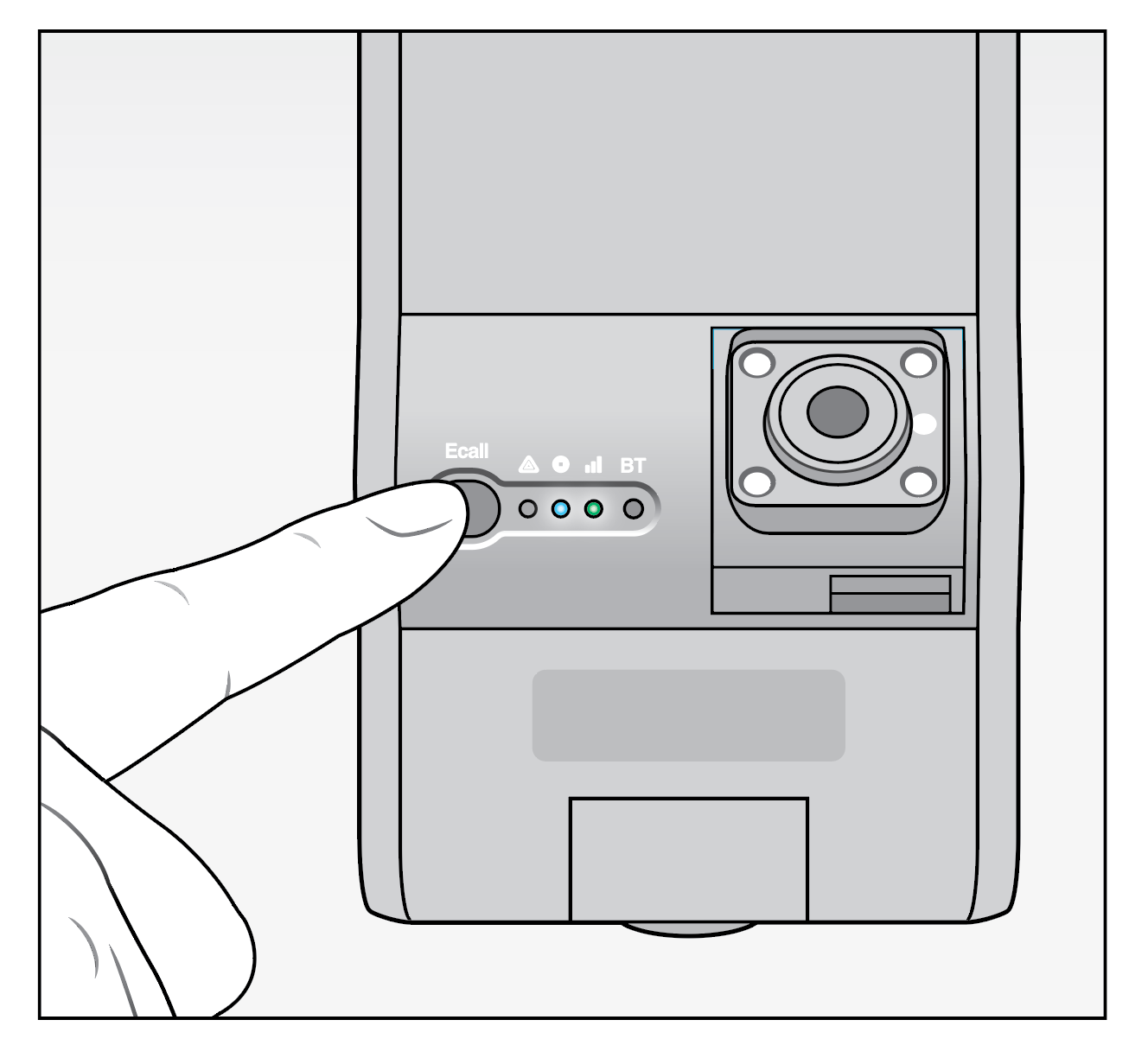 Either once installed or towards the end of the KP2 Installation you should also follow the process for enabling AI features on your SmartWitness Dashcam. To start, download the "SmartWitness KP2 Installer" application and follow the prompts.
Scan the QR Code below or click on this link to go to the Apple App Store and download the SmartWitness KP2 Installer iOS.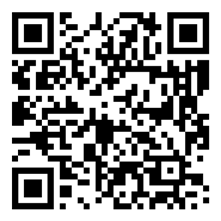 Scan the QR Code below or click on this link to to go the Google Play Store and download the SmartWitness KP2 Installer for Android.