Video Tutorial: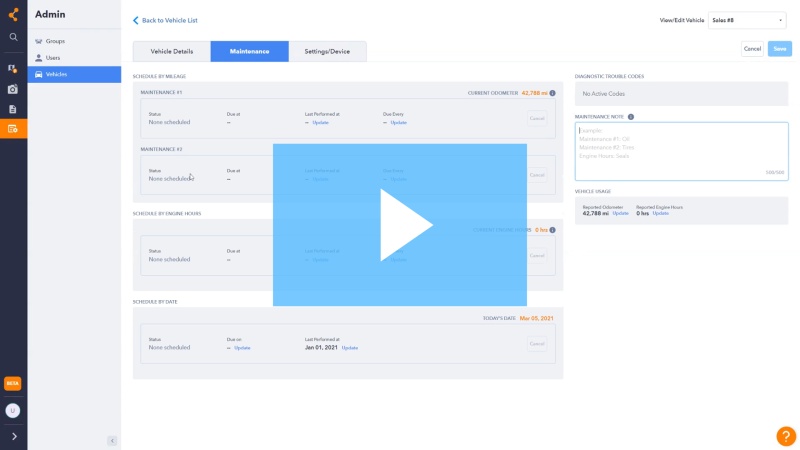 Step by Step Guide:
1. ClearPathGPS can keep track of maintenance for your vehicles based on the Odometer, Engine Hours, or by Date. Navigate to the Vehicle Administration section, select the desired vehicle, and click on the Maintenance tab at the top. There are two odometer-based fields for your convenience.
2. Current Odometer or Engine Hours can be updated just below the Maintenance Note:
3. Update the desired maintenance sections Last Performed and Due by fields. We recommend you specify in the Maintenance Note on the right any details you would like to remember. The Maintenance Note is specific to each vehicle.
4. To see a convenient summary of Maintenance for your fleet, run a Periodic Service Report.
Note: Periodic Service Reports are available to all users, however Pro Users have the additional option of live alerts. If you would like to receive an email or text when a vehicle is due for maintenance on a per vehicle basis, contact support at support@clearpathgps.com and we would be happy to set it up for you. Just let us know:
What email address(es) or phone number(s) you would like the alert texted/emailed to
When you would like to receive the alert. (I.e., 500 miles before service is due, or 200 miles before, etc.)