Alternate Dash Cam Mount (top of windshield)
STEP 1: ATTACH TO MOUNT
First, plug the camera into the enclosed power cable. Then, position the locking mount on the camera/cable assembly. Tighten the mount onto the camera with the Allen key and gently shake the assembly to make sure the camera is securely attached to the mount.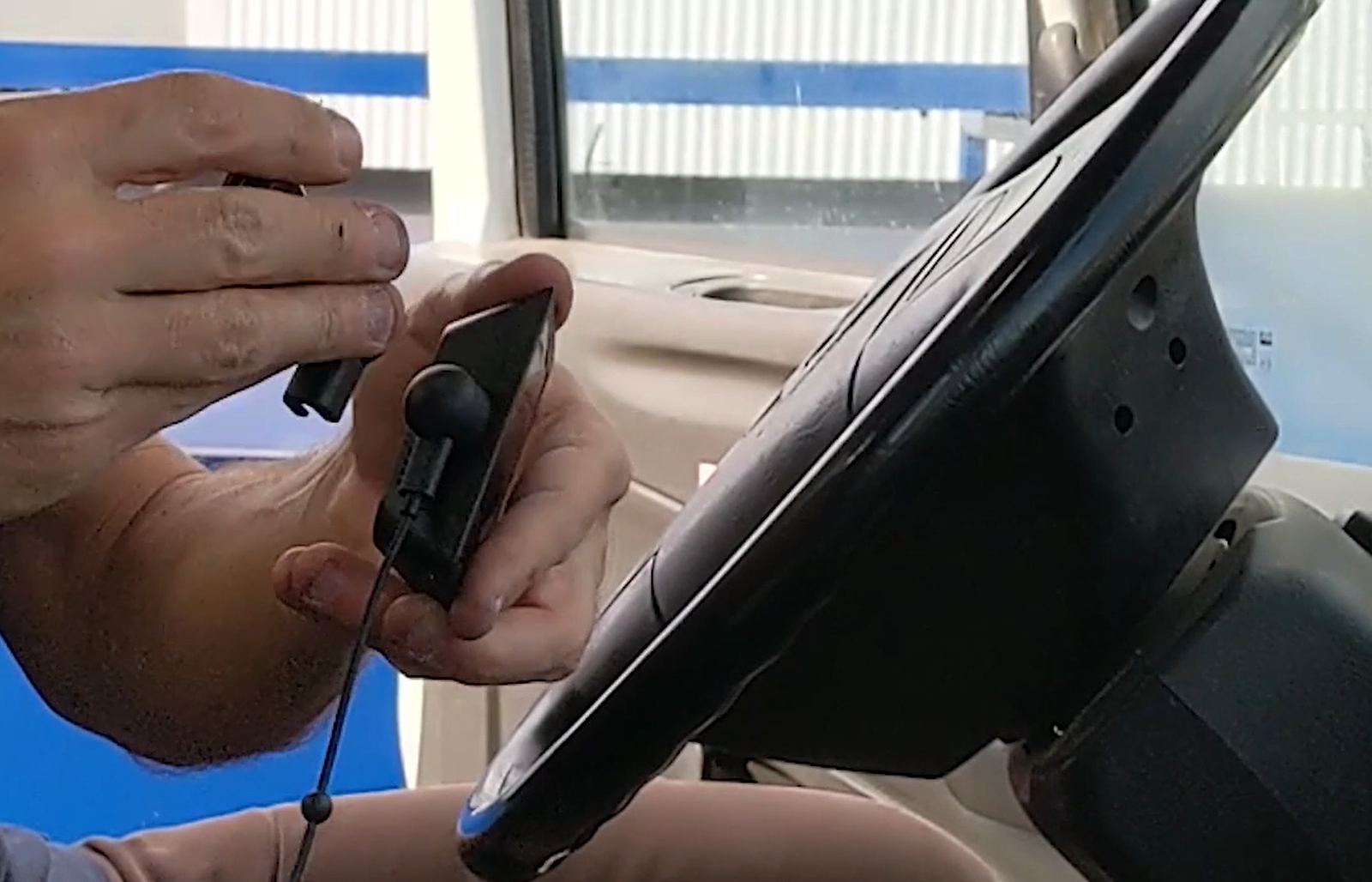 STEP 2: POSITION THE MOUNT
Position the mount in a legally compliant position. Make certain the camera lenses can view the road and your driver, if you'd like to take advantage of in-cab video. We recommend using a dry erase marker to mark placement.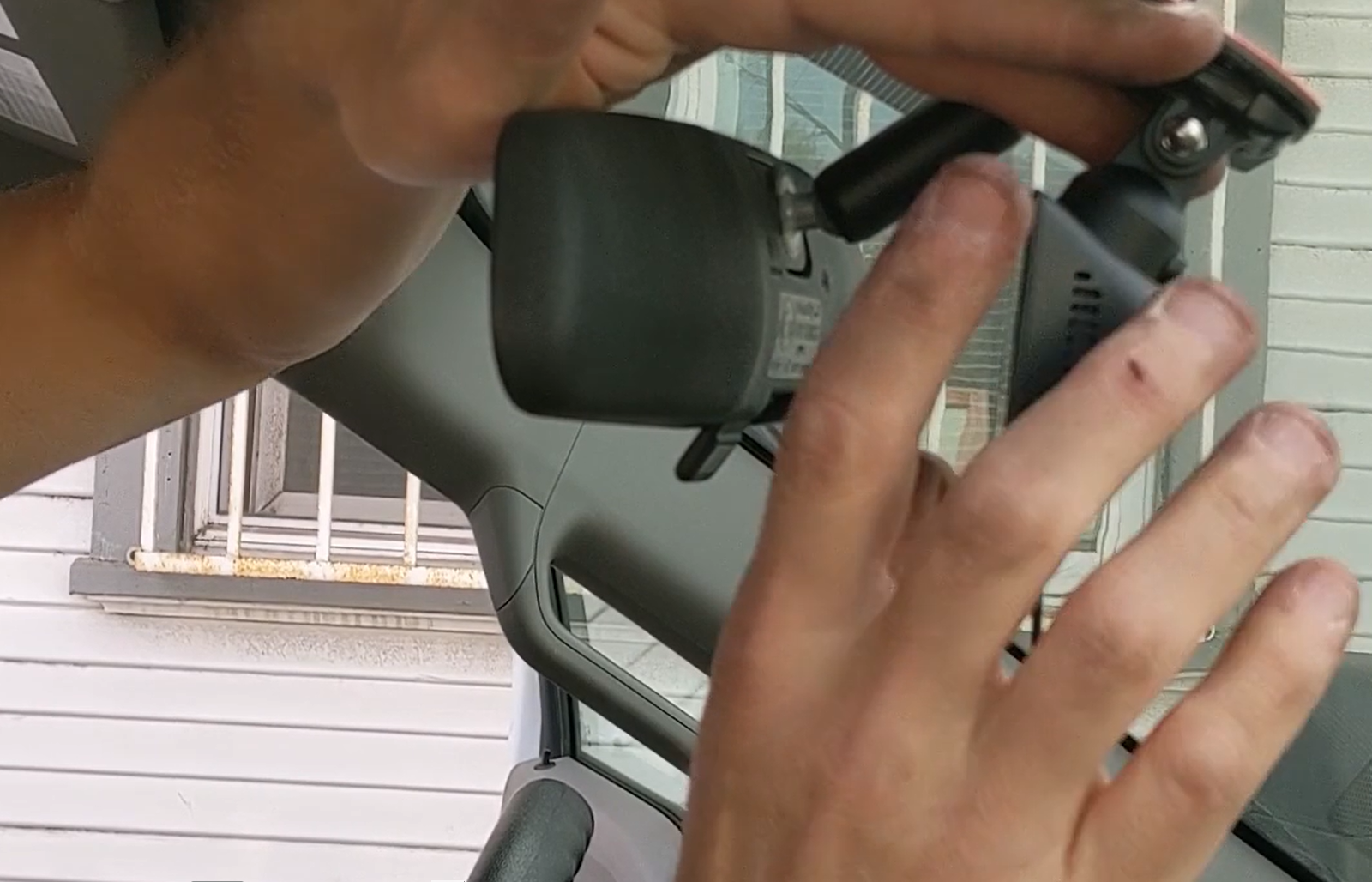 STEP 3: ATTACH THE ASSEMBLY TO THE WINDSHIELD
Firmly press the mount into place ensuring full contact over the entire surface area.
STEP 4: TUCK TOOL
Using the tuck tool, push the cable into the gap between the windshield and the headliner. Continue tucking the cable until the remaining cable hangs below the dashboard.

STEP 5: ATTACH TO ADAPTER
Insert the Owlcam OBD plug into a Y Cable or JBUS adapter. Plug the other end of the adapter into the appropriate vehicle port.
STEP 6: TUCK UNDER DASH
Bundle the cable and secure with Velcro. Then, using a zip tie, attach the bundle up and under the dash. Tuck any loose wires underneath.
NOTE: You will not be able to access video in the portal until you have linked it to the tracker in step 8.
STEP 7: SERIAL NUMBER
Power up the camera and peel off the screen and lens protectors. Save the sticker with the camera's serial number on it and note the name of the vehicle.
IMPORTANT: DO NOT WRITE ON THE SCREEN.

STEP 8: LINK TO TRACKER
In the portal's dashcam admin page, click the radio button of the camera to assign, click to edit, name the camera, and assign the camera to the correct vehicle.