To create a driver you will need to login into the VisTracks web portal here.
Expand the Settings section on the left hand side and click on "Drivers"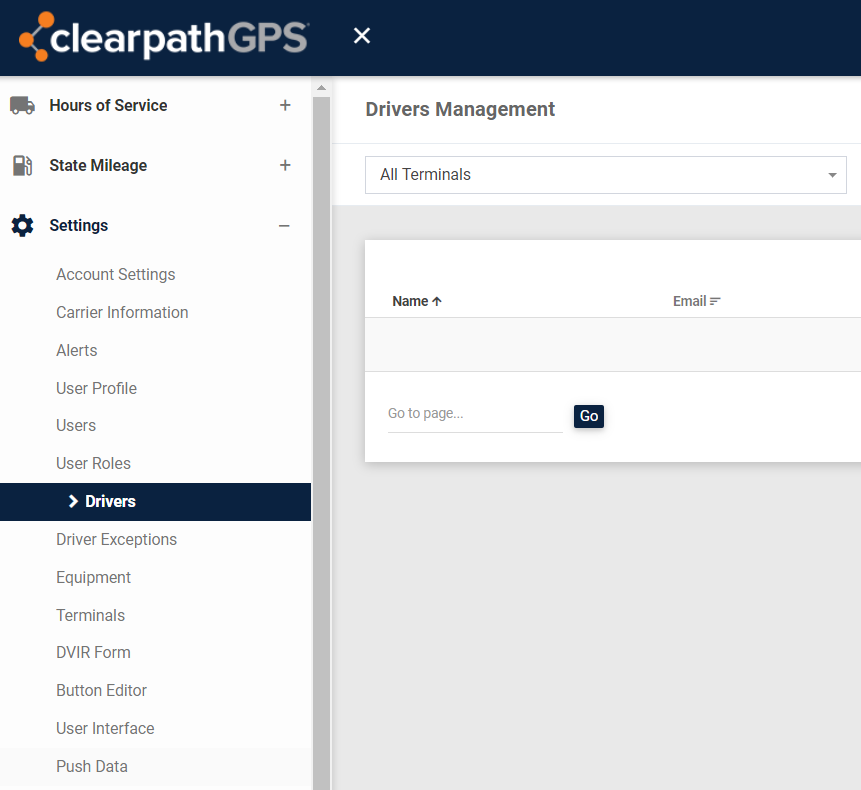 To add a new driver use the '+' symbol in the circle on the right hand side.

A window will open for you to enter in all of the information about the driver.

The driver will need an email address to login to the VisTracks app
You can manually set a password for the driver also
See below for additional information about other settings listed on this page.

Once you have entered in all of the information for the driver click "Save" at the very bottom of the window.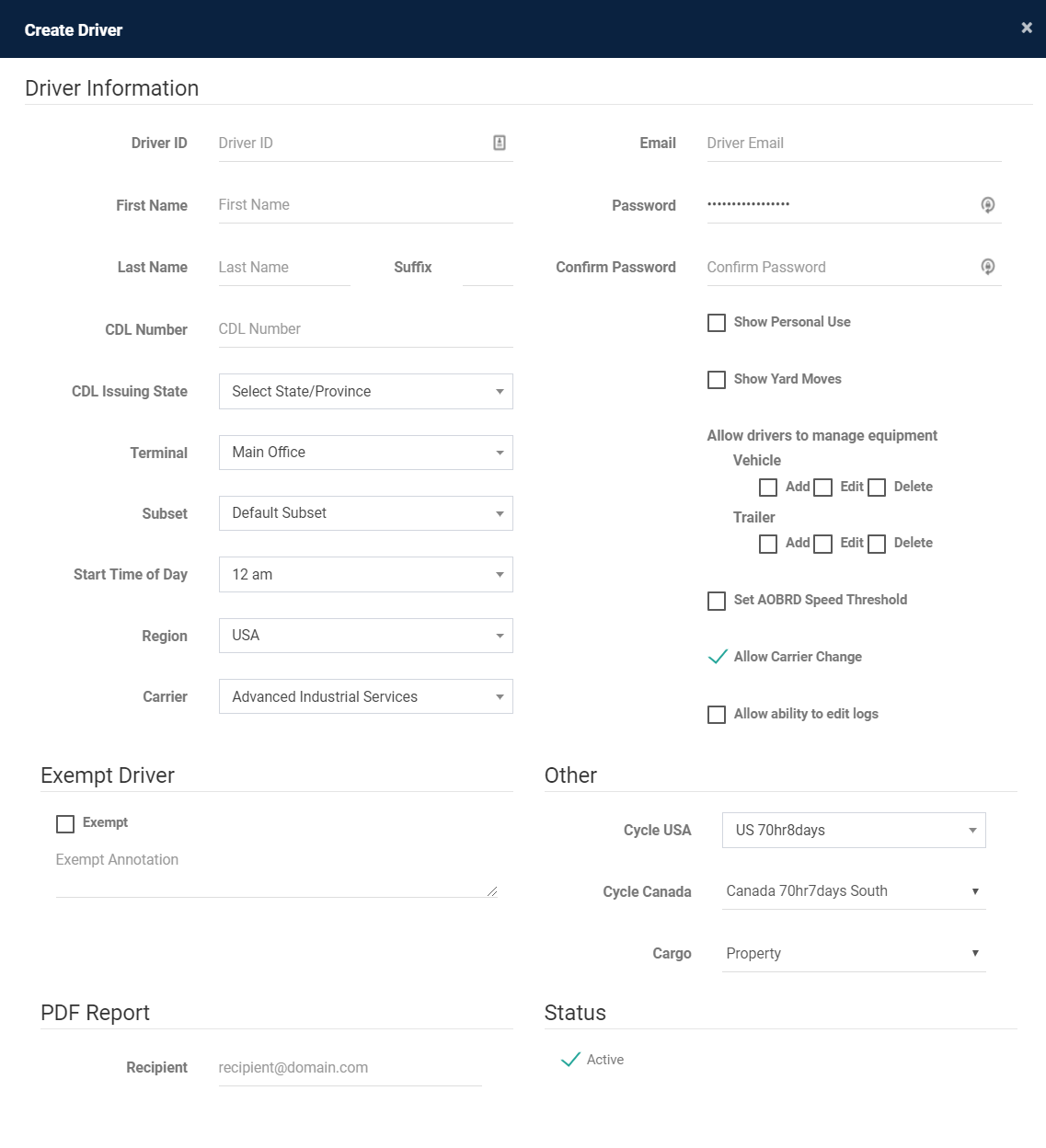 Additional Settings:

Show Personal Use - Allows driver to use the personal use status which permits driving while remaining in Off Duty status
Show Yard Moves - Allows driver to use the yard moves status which permits driving while remaining an On Duty Not Driving status.
Allow drivers to manage equipment

This gives permission to the driver to access equipment profiles for vehicles and trailers to either add, edit or delete these profiles depending on what you select

Set AOBRD Threshold - This setting is only for drivers who are under AOBRD regulations

It allows you to set the speed that the vehicle will automatically switch to driving.
Unless you were an earlier adopter of electronic logs, AOBRD regulations do not apply to you. You must follow ELD regulations.

Allow Carrier Change - If your business operates under multiple carriers and you have added these to your account this will allow the driver to switch which carrier they are currently driving for.
Allow

ability to edit logs

- Gives permission to the driver to make changes to their logs.

Please note - the purpose of electronic logs is to prevent the falsifying of driving records, as a result, drive time is extremely difficult if not impossible to edit. However, giving this ability to drivers is beneficial to make changes to going on / off duty or correcting small mistakes such as forgetting to go off duty.

PDF Report - Allows you to enter a default email address that a drivers logs will be emailed to when they certify a log.