Creating Drivers for Apollo ELD
To create a driver you will need to login into the Apollo web portal here.
On the left hand side, ensure you are selected on the Manage section (this is the first page you come to when you login), under the "Actions" section click on the Driver icon.

This will open up a table of any drivers already created in the account
To add a new driver use the '+New' button in the top right hand corner of the table.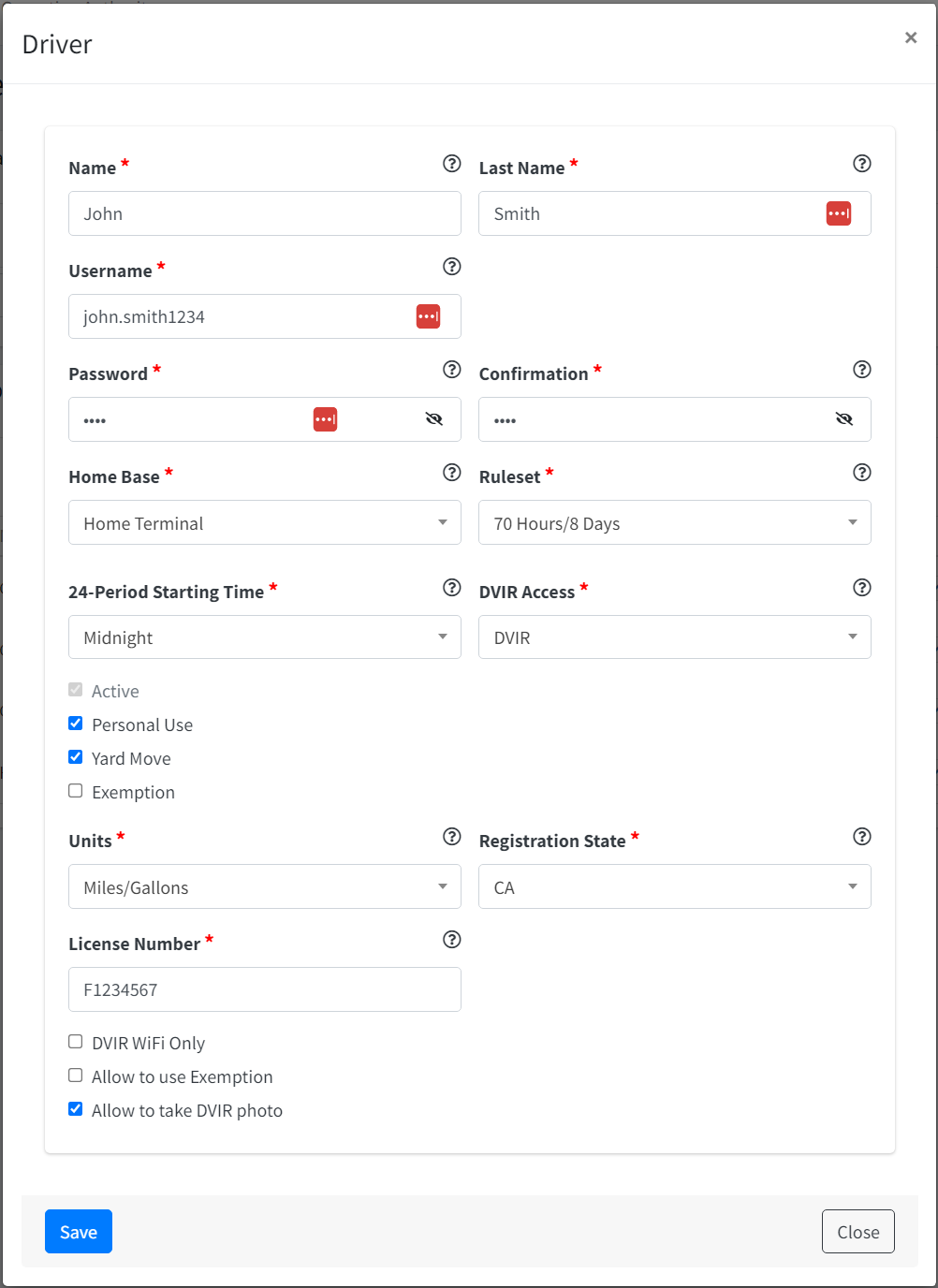 A window will open for you to enter in all of the information about the driver, including

Name and Last Name
A unique Username to be used to login to the app, this can be an email address but it does not need to be (i.e. john.smith@gmail.com or john.smith1234)
Enter a Password and confirm the password
Home Base - If your company has multiple terminals and you have created multiple Home Bases you can select the base location of this driver, otherwise just select Home Terminal.
See below for additional information about other settings listed on this page.

Once you have entered in all of the information for the driver click "Save" at the very bottom of the window.
Additional settings:

Personal Use - Allows driver to use the personal use status which permits driving while remaining in Off Duty status
Yard Moves - Allows driver to use the yard moves status which permits driving while remaining an On Duty Not Driving status.