Update a vehicle's odometer
The initial odometer reading is entered at the time of install and updates automatically as the vehicle is driven.
However, a small amount of drift from the vehicle's odometer reading is to be expected as the system calculates the odometer using GPS information.

---
To update the Odometer navigate to Administration -> Vehicle Administration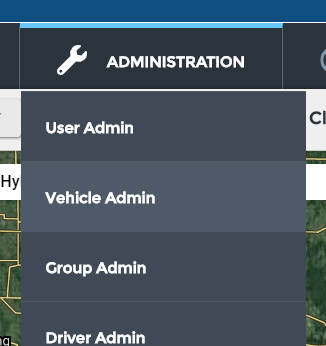 Select the Vehicle you wish to update, and select 'Edit'
Note: If you do not see the Edit button, you might not have high enough Privileges to edit vehicle information. You will need to have a user with Admin level access make these changes, or elevate your privileges per this guide.
---
Enter the new value in the "Reported Odometer" field and click "Change".