The initial odometer reading is entered by the installer. It is automatically updated while the vehicle is being tracked.

However, a
small amount of drift from the vehicle's odometer reading is to be expected as the system calculates the odometer using GPS information.


---
To update the reading select "Administration" / "Vehicle Administration":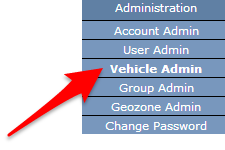 ---
Enter a new value in the "Reported Odometer" field and click "Change".